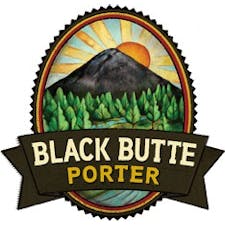 Deschutes Black Butte Porter 6 pack 12 oz. Bottle
Black Butte Porter, crafted from chocolate and crystal malts, is Deschutes Brewery's flagship brand…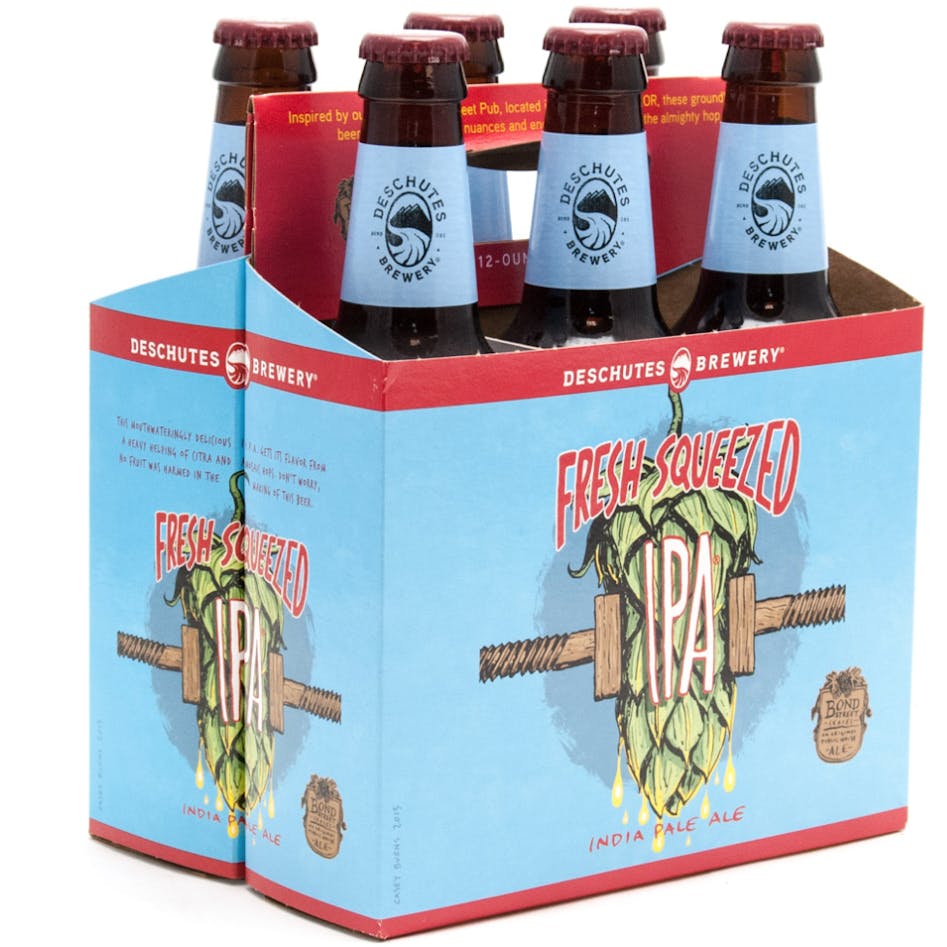 Deschutes Fresh Squeezed IPA 6 pack 12 oz.
This mouthwateringly delicious IPA gets its flavor from a heavy helping of citra and mosaic hops. Do…

Deschutes Mirror Pond Pale Ale 6 pack 12 oz. Bottle
The quintessential American pale ale, Mirror Pond elegantly blends the sweetness of malted barley wi…

Deschutes Obsidian Stout 6 pack 12 oz. Bottle
Obsidian Stout gets is inspiration from one of the world's largest obsidian flows at Newberry Volcan…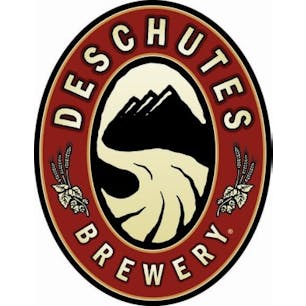 Deschutes Seasonal 6 pack 12 oz. Bottle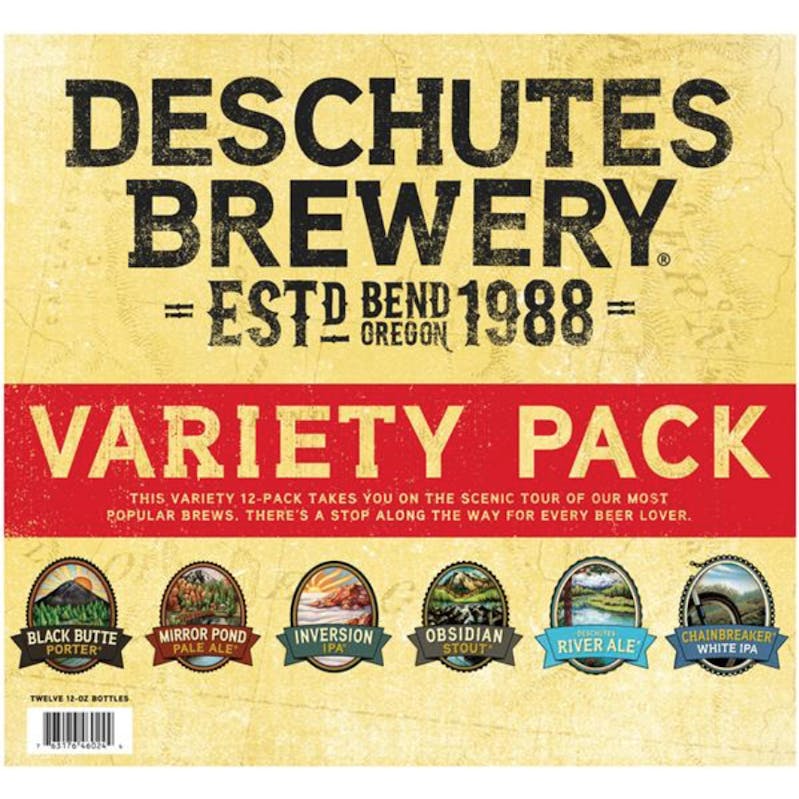 Deschutes Variety Pack 12 pack 12 oz.
Deschutes Brewery variety 12 pack takes you on a scenic tour of our most popular brews. There's a st…